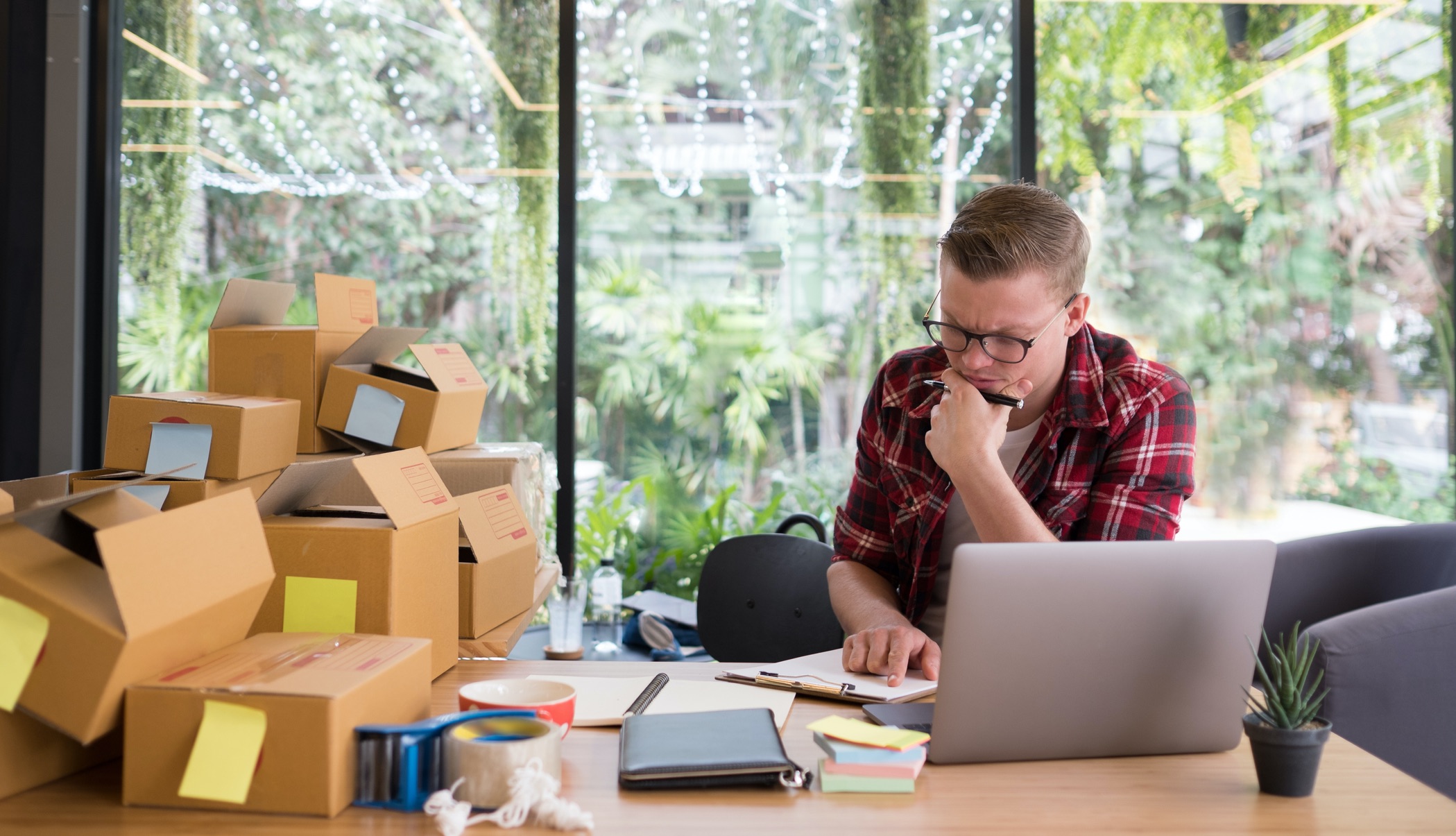 E-commerce sales continue to report year-over-year growth.  As stated in a recent Forbes article, "This will be the year when online shopping explodes."  The same article references Deloitte's 2020 holiday e-commerce forecast where "Deloitte predicts e-commerce holiday retail sales to grow between 25% to 35% from November through January, reaching $182 billion to $196 billion in total.
If you've already launched your e-commerce store(s), then you're fortunate to be in the right place at the right time, particularly if your product line caters to holiday gifting categories.  But to achieve e-commerce success takes much more than being in the right moment… This is only the beginning.
So ask yourself…are you ready?  Have you kicked the tires of your e-commerce operations?  What would actually happen if you scored a growth surge this holiday season?  Are you prepared to handle the additional work that comes with additional orders?   Without the proper systems, process, and organization in place, time consuming work often leads to mistakes, out of stocks, late shipments, and ultimately dissatisfied customers.
But not to worry.  Here are a few simple tips that can help you prepare for the upcoming holiday surge, ongoing customer satisfaction, and operational sustainability.
1. Confirm Your E-Commerce Supply Chain Strength
Regardless of whether you are a dropshipper, distributor of finished goods, or manufacturer, you maintain an e-commerce supply chain made up of vendors that impact your ability to deliver quality products to your customers.  Remember that when you have issues with inventory, your customers will care little as to who's at fault.  As your #1 priority, you will want to confirm your vendors' ability to meet your holiday targets without fail.  Pick up the phone, share your forecasts with them (consider inflating them by 20%), and ask for capacity guarantees. 
Additionally, it's the perfect time to set a schedule with your vendors and ask of any known obstacles they see on the horizon or that they may have already encountered.  Get to know your vendors at a personal and friendly level.  You are not the only one vying for their commitments, and sometimes those friendly relationships may help prioritize your business needs. 
And lastly, create a backup plan.  What will you do should your supply chain break?  Hopefully you won't have any issues, but do you have a plan?  Can your plan include having a backup vendor, or perhaps splitting your current needs across multiple vendors to balance the load?  Do what you can to prevent your business from being held hostage to this key element of success.
2. Automate Your E-Commerce Operations
According to Intuit, "over 80% of product-based SMBs [small and medium sized businesses] that sell through multiple channels still reconcile inventory using pen and paper or spreadsheets."  This is crazy!  Why haven't more SMBs made some form of investment into back-office automation?  While it sounds intimidating and expensive, it's not.  There are affordable options in the market that start as low as $19 per month. A few of the top problems that e-commerce businesses face related to manual data entry, and can be resolved with automated integration include:  
Errors caused by manually entering e-commerce orders into your back-office system
Tedious and Time consuming administrative tasks that impede the ability to focus on more valued and strategic business needs, such as how to reduce cart abandonment
Timeliness of order and inventory updates to back-office and shipping systems, which in turn leads to incorrect stock levels, as well as shipments going to customers later than promised
The following are key business issues you will want to address by implementing an integration solution:
Does the solution offer near real-time sync of orders from your e-commerce platform(s) to your back-office system? This will help ensure that your inventory levels are as current as your sales, keeping you on top of your customer orders as they are placed
Establish an integrated shipping system process that feeds from the same automation and empowers you to get your merchandise out the door in the most timely, efficient, and accurate means possible
Have control over shipping SLAs (service level agreements), and receive notifications of orders that are at risk of falling outside these guidelines, so you can take the appropriate actions to resolve
---
Click here to learn more about our beta opportunity
---
3. Organize Your E-Commerce Operations Area
When it comes to establishing a proper e-commerce operations process, it's all about efficiency and accuracy.  It's about having the proper checks and balances in place that eliminate mistakes and minimize the time spent on a particular task (so you can get to the next task, and so on and so on).  
A fairly common issue with SMBs is having a disorganized and cluttered work area, which lends itself to bottlenecks in the process.  It sounds simple enough to avoid, right?  In fact, yes it is.  A few ideas that have been proven to help include:
Organize your inventory bins for efficiency.  It's common for businesses to organize inventory in such a way that keeps the same or similar products near each other.  What would be a more proper approach, is to understand which of your items sell the most – not in dollar value but in actual physical units.  The products that sell the most (referred to as 'turns'), represent the products that you will be fulfilling the most.  The ideal means of organizing your inventory bins is to locate those products that turn the most to be closest to your fulfillment zone, and work your way back through your turns rate in descending sequence, locating products that sell the least to be the furthest away from your fulfillment zone.  Click here to learn more about lean warehousing efficiency practices known as 5S.
Squeeze as many little extra actions out of the process as is possible.  Every small little action you perform or step you take adds up into a whole chunk of waste and opportunity for error.  Therefore it is recommended to take a look at your entire operations area and see that you are well prepared to reduce these efforts.  Some examples include: a) label your inventory bins clearly, using large dark font; b) implement a barcode scanning system if possible; c) obtain enough supplies to get you through the holiday season in advance, including printer ink, paper, labels, shipping cartons, packing tape and inserts
Establish zones and maintain clutter free work areas.  Maintaining clean work areas make it easier to get through daily tasks, inclusive of finding objects when you need them.  Establish specific well organized zones that create a linear physical path from start to finish, such as your storage zone to your fulfillment zone to your shipping zone.  Ideally a shipping zone is best located closest to where your carrier and parcel pickups occur, and then work backwards into your work area.
By implementing a proper marketing strategy, you may be well poised to feel a positive bump in revenue this holiday season, however keeping your customers coming back for more, will greatly depend on your ability to satisfy them better than your competitors.  Eliminate waste with integration and operational efficiency, allowing your business to establish a strong foundation for growing beyond the holiday bump up, for years to come.