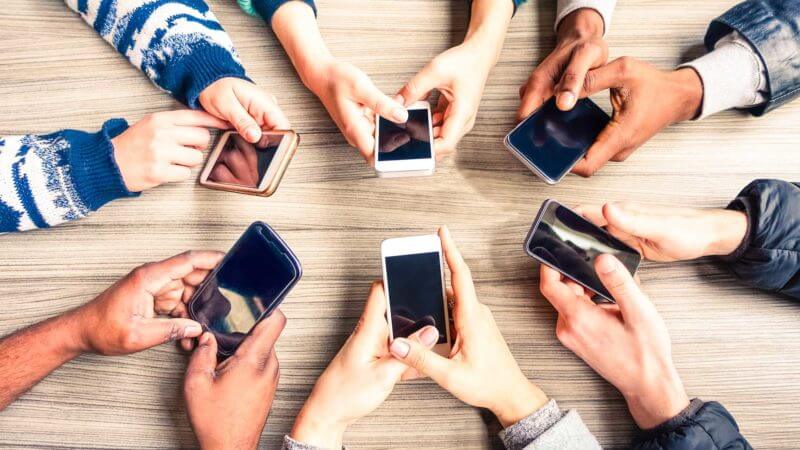 There is no surprise that mobile commerce, the delivery of electronic commerce capabilities directly into the consumer's hand via wireless technology, is taking over as the go-to option for consumers to shop. eMarketer reports that 185.5 million consumers used a mobile device to browse, research and compare products, with 53.7% making a purchase on their mobile device.
If your e-commerce site is not yet mobile-friendly, now is the time to make it so. Take action now and take advantage of the mobile commerce shift to ensure your site is optimized for mobile well ahead of the 2019 holiday season (which will be upon you before you know it).
Here are 6 tips to help you capitalize on this pandemonium shift in e-commerce…
1. Improve Product Page Performance
The quality of your images will define this first interaction

– Shopify
The saying 'a picture is worth 1,000 words' has never been more impactful then when it comes to your e-commerce product pages. Putting yourself in the eyes of your visitors, it's the engaging images that first draw the crowd. According to Shopify "The quality of your images will define this first interaction, the perceived value of your products, and your brand's image."
Make sure to use high quality images that are clear and bright, but be sensitive to image density as to not slow down your site's load times. Incorporate at least 5 good quality images per product, and include various views that demonstrate different angles, perspectives and colors if applicable. Include at least 1 lifestyle image demonstrating interaction with your product, while building an emotional connection. Incorporating a short video brings your product to life, and your visitors one step closer to becoming a sale.
Support your product pages with detailed content that empowers the sale. Ensure a meaningful SEO-friendly product title that makes it easy for shoppers to find your product. It is recommended that you provide shoppers with all the information necessary for making an informed decision. This should include price, compare-to-price, a detailed description, a list of important features, competitive advantages, sizes and colors, dimensions and capacity, and brand value.
2. Incorporate a Clear Call-to-Action (CTA)
A Call-to-Action (CTA) is the clear and concise next step you want your visitors to take, which in e-commerce is typically to convert your visitors to a sale. Successful CTAs stand out in such a way that the next step is obvious. CTAs should be direct and lead visitors to the conversion with messages such as "Buy Now" and "Add to Cart".
Incorporate a consistent theme throughout your visitors' e-commerce journey. It should become subconscious to the user that every time they see this colored button the next step is to buy, in a Pavlovian sort of way.
If a secondary CTA is beneficial, such as "Add to Wish List", incorporate a much more subtle thin link that doesn't compete with the primary CTA.
As a follow up to items added to a cart or wish lists that never convert, incorporate email reminders that invite visitors to finish the sale. Don't be shy of using incentives as necessary.
3. Optimize for Mobile Engagement
Mobile friendly pages are essential to providing a positive customer experience. With mobile e-commerce on the rise, if you don't adapt you will get left in the dust. Even if purchases happen in store, most users will start by researching products on their mobile device. Empower visitors to easily conduct research, find related products, make purchases, and even process returns from any mobile device. Search engines such as Google are now optimizing search with mobile-first indexing.
Confirm page load speeds are tuned for mobile performance. Slow loading pages will frustrate visitors and drive them to your competitors. According to section.io, 27.4% of e-commerce visitors will bounce when page load times take 6 seconds or more. Conduct speed tests with web performance tools such as Google PageSpeed Insights to ensure a successful experience.
4. Increase Consumer Trust with Reviews and Ratings
70% of consumers consult reviews or ratings before making a purchase

– PeopleClaim
One of the best ways of increasing conversions is to build consumer trust via product reviews and ratings. According to PeopleClaim, 70% of consumers consult reviews or ratings before making a purchase, and 71% agree that consumer reviews make them more comfortable that they are buying the right product.
If you haven't asked for customer reviews and ratings that you can include on your site, now is a great time to start. It's never too soon to start building your consumer credibility.
5. Upsell and Cross-sell Relevant Products
While you have the captive attention of consumers, don't miss out on the opportunity to cross-sell additional products that may be of interest to them. Perhaps as consumers read through the details of the current product page, they may determine to take a pass. Keep visitors engaged with alternate product options utilizing a section tiled "Visitors Who Viewed This Also Viewed" and "Customers Who Bought this Also Bought." If visitors have a positive experience with your e-commerce site, then this technique will keep the balls in the air and potentially save the sale.
Cross-selling and Upselling helps to increase conversions and maximize the average value per customer order (known as Average Order Value (AOV)). According to Forrester Research, upsell and cross-sell strategies are solely responsible for an average of 10-30% of e-commerce business revenues.
6. Eliminate Obstacles at Checkout
According to Forbes, the average online cart abandonment rate is 70%, and 37% of cart abandonments are due to shoppers being asked to create an account. Customers have come to expect convenience inclusive of a quick checkout process.
Consider offering a guest checkout option. Customers happy with your e-commerce experience will return and opt-in to create an account when they're good and ready. In pursuit of frictionless checkout and a superior customer experience, include payment options such as PayPal and Venmo.
Enabling an optimized mobile experience is quintessential for your e-commerce success. Make the necessary investments now while your business may be slower, and lay the ground work leading up to your busiest busy season yet.
cart abandonment, Optimize