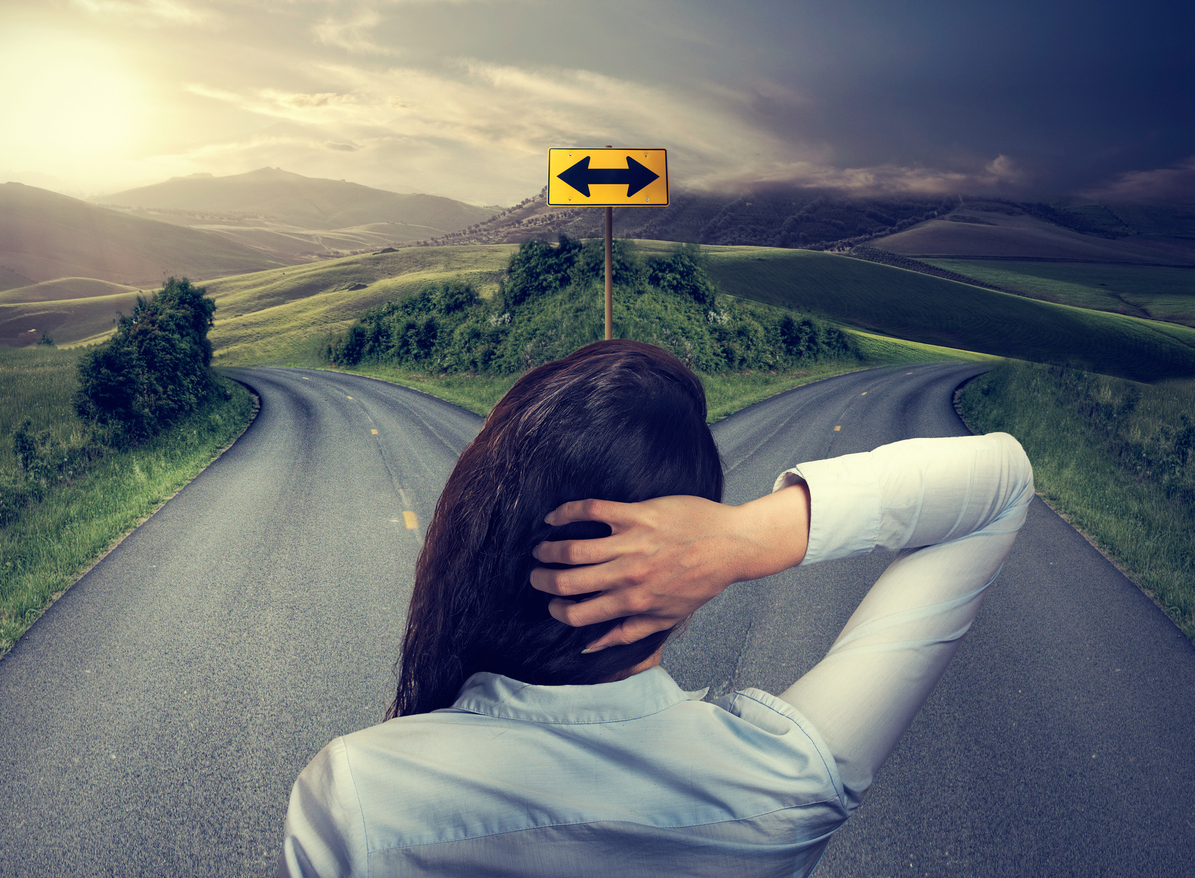 E-commerce has rapidly emerged as the dominant way we do business, both as consumers and entrepreneurs. And with e-commerce growth continuing to soar, smaller businesses are required to determine their best path to success in a highly competitive marketplace. Fortunately, with growth comes innovation, and there are multiple options available for entrepreneurs to help them get started running their online business in a way that's right for them.
This article is going to focus on one very important aspect of your e-commerce journey as an entrepreneur. How to manage the products you are selling to your customers. After deciding what you will offer your customers on your way to world domination (which is often one of your toughest decisions in getting started), you need to figure out how to get access to said products, and ensure they can be shipped to your customers as expected.
The two common options you have at your disposal are the Inventory Model (also known as stocking), and the Dropshipping Model. Let's take a look at the key pros and cons of each model, to help you make the best decision for you and your e-commerce store.
Inventory Model
If you decide on the Inventory Model, it's very name suggests that you will be responsible for managing inventory (which is correct). You take sole responsibility to source your products, receive them, stock them, ship them, wash, rinse and repeat.
Here are the Pros:
1. You're in the Driver's Seat
One of the biggest factors when deciding to use the Inventory Model and stock your own products, is how much control you need or want over your business operations and brand identity. By leveraging the Inventory Model, you are in the driver's seat. It's your own team that handles everything from knowing when to replenish new inventory, to receiving said inventory into your own warehouse, picking, packing and shipping. Because you control your team, you have ultimate control to ensure everything is done right (or wrong), and ensure that products are shipped to your customers on time.
If distinguishing your brand in the marketplace is also important to you, sourcing and stocking your own inventory (and possibly manufacturing your own product) will likely be the best (and potentially only) option for you.
---
2. Positive Customer Experience
Because you're in control of your operations with the Inventory Model, you have direct control over your customers' experience. This is not just about managing a team of pleasant speaking customer support reps. It's about guaranteeing success of what is referred to as the "last mile", the phase of your customers' journey from the time they place the order until what they've ordered has been delivered. After investing all you have into maximizing conversions and sales from your website, having control over logistics with the Inventory Model allows you to ensure products ordered are both in stock, and delivered to your customers on time.`
---
3. Greater Profit Margins
When you stock your own inventory, you are able to take advantage of bulk discounts by buying larger quantities from your suppliers. As you hand select the items you are selling, or manufacture your own designs, you distinguish yourself competitively and are not competing as much on price, thus allowing you to potentially set your own price. Higher price with bulk discounts leads to greater margins.
---
And now the Cons:
1. The Need for Space
When you opt to stock your own inventory, you will obviously need a place to store these items. No, your front lawn will not suffice for many reasons, although in some cases where you have just a couple of SKUs (aka items) and they are small, entrepreneurs have been known to start by warehousing in their garage or basement. That said, neither option is scalable as your e-commerce store grows, and you will eventually need to plan for warehouse costs, as well as certain equipment and people to work in the warehouse.
---
2. More Working Capital Needed
To get inventory, you have to pay for inventory, typically before you have sales against that inventory (and the space along with those people previously mentioned). This requires, you guessed it, money. As a new e-commerce business, you may not have said working capital at your disposal. And from a business standpoint, even if you do have the cash, you will want to ask yourself where this investment can serve your business better. Should you tie it up in inventory, or invest into growing more sales.
3. Distraction from Growth
To manage your inventory is a considerable amount of work. You have to monitor inventory levels, ensure you do not run out of stock (which includes forecasting and planning), order new inventory in time to ship and keep customers happy, as well as outbound warehouse operations such as picking, packing and shipping. While this is certainly achievable, you need to ask yourself when (and if) is the best time to embark upon this initiative. Remember, there is only one of you and your time is precious. Every minute not focused on the growth of your e-commerce store could be considered a minute wasted.
After reviewing the above, if you are concerned about making investments into the Inventory Model but you still have aspirations of being a successful e-commerce-preneur, there is another options referred to as Dropshipping.
Dropshipping Model
Dropshipping is a great option for newbie e-commerce-preneurs, and for many has proven to be a good long-term solution. Here's how it works: Business owners list products for sale on their site that are sourced from a third party dropship partner (basically someone who sources and stocks inventory so you don't have to worry about this). Inventory is held by the third party in their warehouse, and then the third-party ships directly to customers on your behalf when orders are placed on your e-commerce store. Keep in mind though that inventory held is not exclusive to you. It is shared between you and any other e-commerce venture who is interested, on a first come first served basis.
If you're new to dropshipping and not sure where to begin, not to worry. A quick online search will find plenty of guides to help you become familiar with how to begin, including this blog from Shopify titled How to Start a Dropshipping Business: A Complete Playbook for 2021
Seems simple enough, right? And in many ways it is.
So let's take a look at the Pros:
1. Easy to Manage
Because someone else is bearing the burden of the entire warehousing process (e.g. facility, people, inventory, and related costs), you don't have to worry about any of this. You need to manage your partner(s) to make sure they are performing as expected, but by and large you are empowered to focus most of your time on the growth of your e-commerce store. Invest into an affordable tool that gives you clear visibility and alerts to know that your dropship partner is shipping on time or if there are issues.
2. Minimal Risks Allow You to Test and Try New Items
Leave the heavy lifting (no pun intended) to the warehousing experts. In theory, if you have done your job to properly vet out the right dropship partner for you and your e-commerce store, you will be "plugging into" a well-oiled logistics process. Another benefit here is that you do not need to invest into inventory itself. Unlike the Inventory Model, with Dropshipping you invest less, and often are not obligated to pay for inventory until it sells. This opens up a great opportunity for new e-commerce store owners to be open minded to test and try selling different products and learning what interests your target customers best.
3. Operate from Anywhere
Want to run your business from the beaches of St. Lucia? Well with Dropshipping you can (as long as they have internet). You are not tied down to a physical structure, as your drop shipping partner is bearing this burden. Just take your laptop with you anywhere you need to be, and you can work without pause, from anywhere around the globe (and convince people the mojito is necessary to help with marketing creativity).
And the Cons are…
1. Lack of Quality Control
When dealing with dropshipping, because the ownership of operations lies with your dropship partner, you have little to no control. If you're not on top of things (and sometimes even if you are), you may experience issues such as disappointing your customers due to no inventory available of an item they purchased, a breakdown in your dropship partner's logistics cycle that causes shipments to be late to customers, or mistakes leading to incorrect items being shipped. It's important to be prepared with great customer service, apologize for the issues, and rectify them promptly (that is if you want customers coming back for reorders).
2. A Lot of Competition
Because it's easy to get started with dropshipping, and the e-commerce industry continues growing at a rapid rate, you face increased competition from fellow entrepreneurs. With more of your peers selling from the same pool of available inventory, it's more challenging to distinguish yourself from the pack when compared to selling your own brand.
3. Lower Profit Margin
In the world of dropshipping, products cost you more, period. Your dropship partner bakes in additional costs per item to cover their operational overhead (e.g. warehouse, people, process). Combining this with potentially lower selling prices in order to compete, Dropshipping typically leads to less profits in exchange for the convenience of having another party run this aspect of the business for you.
Thank you for the info, but now what?
Ok so now that we have laid down the key pros and cons of each model, and likely made the decision process more confusing, let's break it down with a few tips to help you think this evaluation through and come up with the best option for you.
Do you have enough capital to invest and where should it be deployed? As previously mentioned, to embark upon the Inventory Model requires a fair amount of capital. If you have it, great! But also make sure to ask yourself whether that capital is best invested into controlling your own inventory, or investing into growing your topline sales (e.g. marketing, optimization, etc).
Are you prepared to invest the time necessary into running the Inventory Model?  Think about it this way.  You only have so many hours per day (yes of course as entrepreneurs we know how to extend our days to 47 hours per day), and you need to decide where best to allocate your time for the best interest of your e-commerce business.  Adding responsibility of owning the warehousing process is a sizable commitment.  Is now the right time to take this on, or is it best to defer until your e-commerce store is stabilized or grown to a certain degree of success?
How important is control of your brand identity and business?  When relying on your dropship partner for warehousing and related services, you put your destiny in their hands.  Your customers' ultimate happiness to properly receive what they order on time is out of your control.  You can better control your overall brand identity in a positive way when you own this process.  When delivering accurately to customers on time, as well as brand product distinction are a critical core value, you may want to opt for the Inventory Model.
Regardless of which model you choose, these are clearly exciting times for e-commerce opportunities.  There is no one-size fits all solution either.  You will review your plans, your available capital, your core values, and your goals, and considering the pros and cons outlined in this article, you are well on your way.
Learn More about how weintegrate helps provide fulfillment oversight and automated integration between Shopify and QuickBooks Online.
Click Here to Pre-Register prior to July 15, 2021 for We Integrate and receive 1 Month Free!