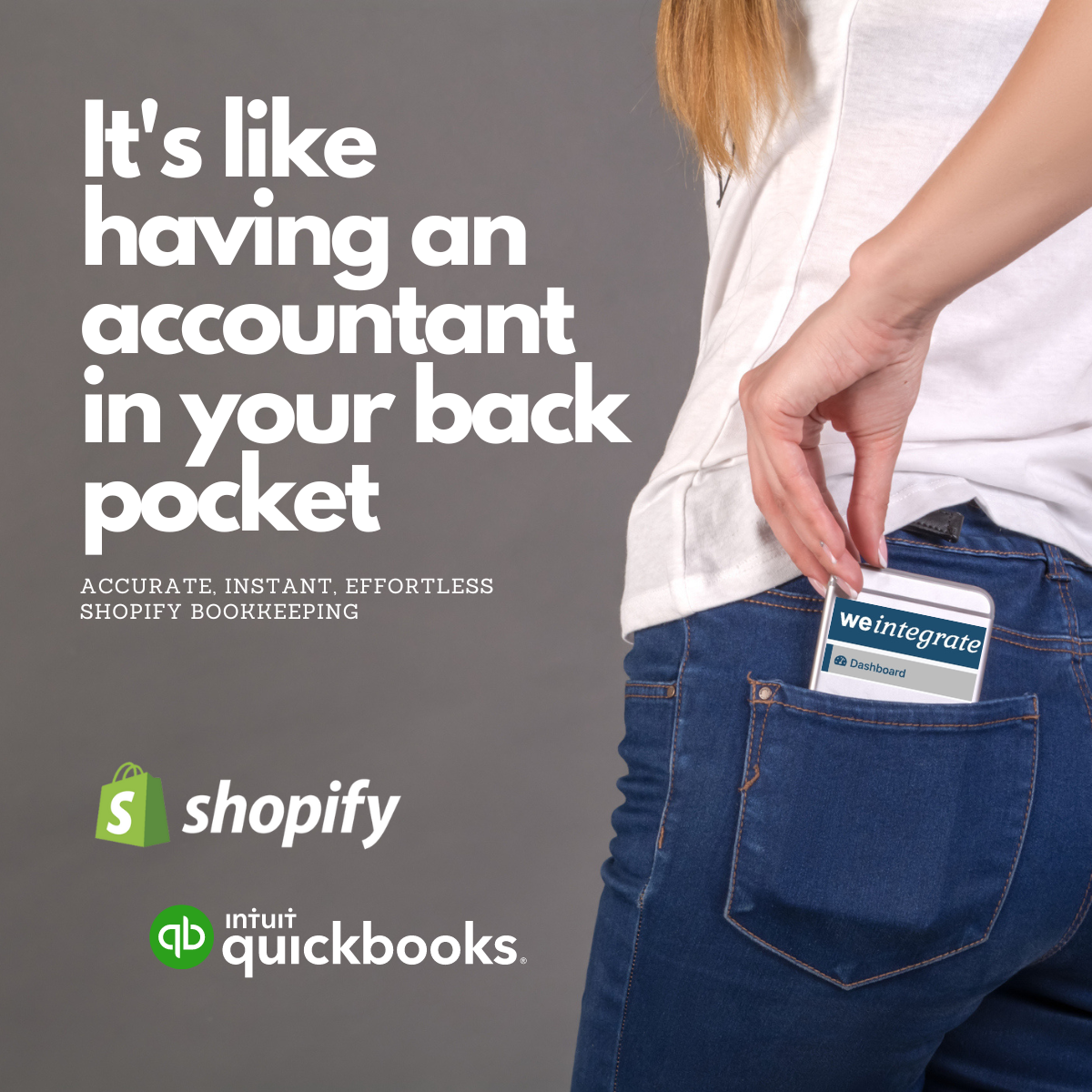 Automate Bookkeeping with QuickBooks Online Instantly
NEW YORK, NY, MARCH 1, 2023 – WeIntegrate, the leading solution designed for Shopify merchants to increase operational efficiency via instant, automated integration with QuickBooks Online, today announced that the WeIntegrate: QuickBooks Sync app has been certified by Shopify and is now listed on Shopify's App Store.
WeIntegrate automates the bookkeeping process between Shopify and QuickBooks online, by instantly creating and updating data from sales, fulfillments, cancellations, and refunds. Shopify merchants and their bookkeepers benefit by the elimination of data entry, increases in accuracy, reduction in time to reconcile, and simplification of tax preparation. A wizard-based self-service setup only takes a few minutes and the flow is so easy, you don't have to be an accountant to get started.
"I am very impressed with how easy weintegrate is to set up, how fast the data syncs between Shopify and QuickBooks Online, and the excellent quality of their support," said Jennifer Ginther EA, Owner and Founder of FairwindsBiz, a full-service accounting, business advisory, and CFO service firm with specialization in QuickBooks Online bookkeeping. "I am very satisfied, and I would highly recommend it!"
Click here to learn more about WeIntegrate by visiting our Shopify App Store listing.
About WeIntegrate
WeIntegrate is an eCommerce Operations Management Solutions provider focusing on helping small eCommerce merchants spend less time on backend and administrative functions, and more time on growing their business. Our product focuses on the instant and automated integration of sales, fulfillments, refunds and payments between Shopify and QuickBooks Online (QBO), generating real sales receipts, refund receipts, and fulfillment updates in QBO, all instantly as each transaction occurs. With WeIntegrate, you eliminate erroneous manual entry, simplify the complexities of fixing out-of-balance accounts and summary journal entries, and stop wasting time managing clearing accounts. To learn more about how WeIntegrate improves integration between Shopify and QuickBooks Online, and start loading documents into QBO right away instead of waiting hours, days and weeks, visit us at weintegrate.co